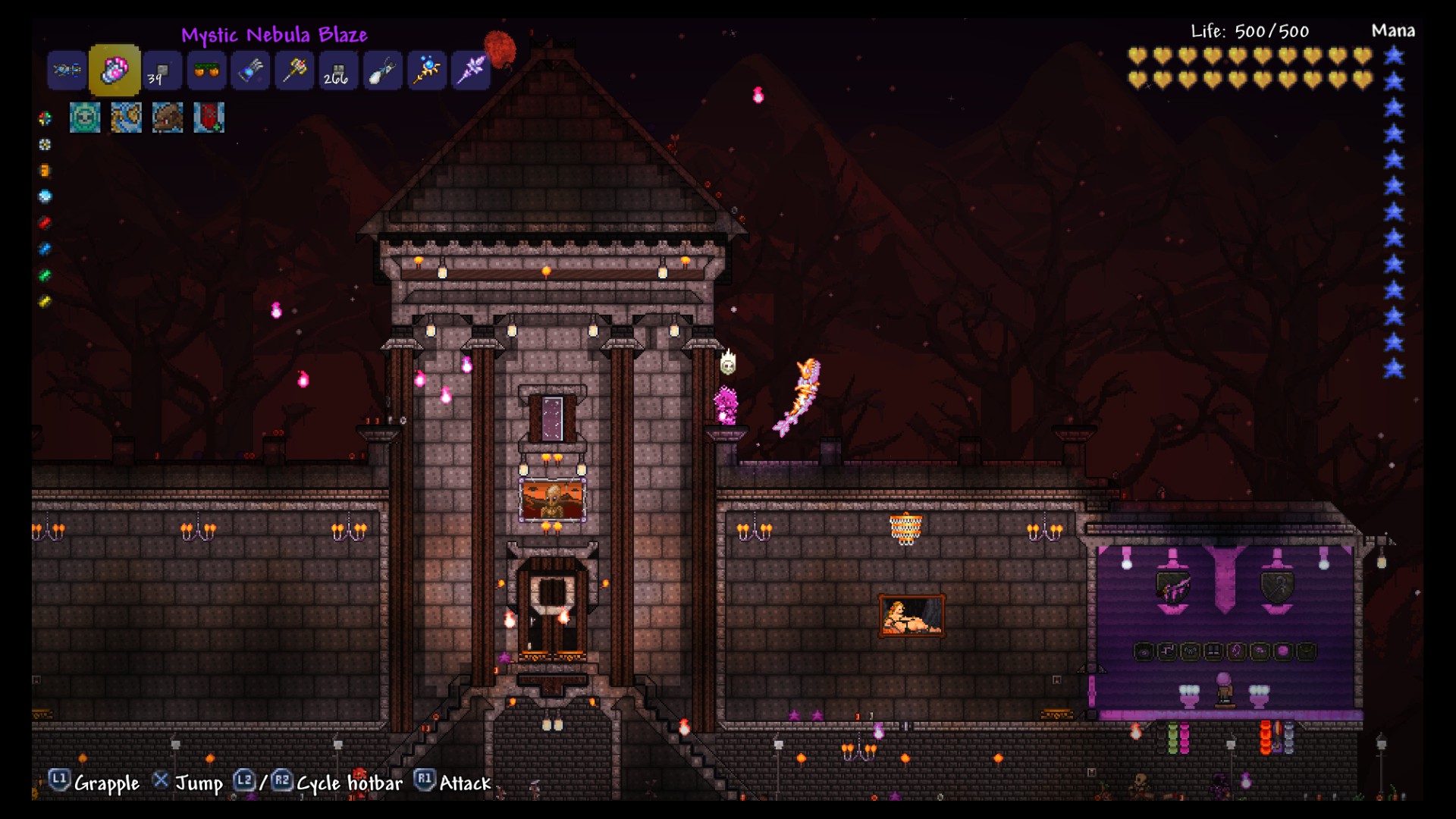 So I've added the next room on the right.
A slime based room, with all slime based drops on display.
My next room, which will be to the left side of the building will be an Eye of Cthulhu themed room. I was thinking a glass background with a pixelated eye bang in the middle, not sure the room size is adequate to have a half detailed eye...
Any** ideas for eye of Cthulhu themed room/wall of flesh ... i have good ones for queen bee etc..
Map view