Adamantite Ore
is a type of ore that can be obtained once
hardmode
is activated in a world and at least three
Demon
/
Crimson Altars
have been destroyed. Once the preceding conditions have been fulfilled, either this ore or
Titanium Ore
will spawn in the world. It may be difficult to tell between Adamantite Ore and
Orichalcum Ore
under certain lighting conditions.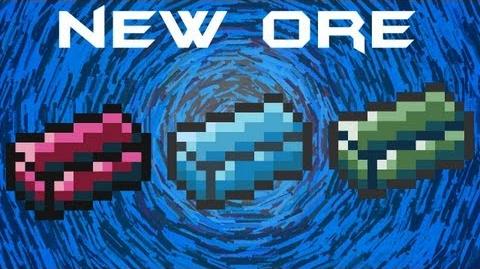 To mine the ore, a Mythril Drill or better is needed. Adamantite Ore, like all hardmode ores, cannot be broken with Explosives.
Tips
Because Adamantite Ore will only spawn at or below the depth that lava starts appearing at, the top of the Underworld is generally a good place to find relatively large quantities of it.
Notes
Trivia
Adamantite comes from the Greek word αδάμαστος (adamastos), meaning "untameable".
Adamantite also comes from the Greek word "adamant" meaning "hard."
Adamantite was what the Greeks called diamond because it was so strong.
Adamantite appears in many games such as Elder Scrolls, World of Warcraft, Final Fantasy, and Maplestory.
Gallery
Update Info