Ale Tosser

Projectile created
Ale

 Dropped by

 Classic

 Expert

 Master
The Ale Tosser is a

ranged /

throwing weapon which allows the player to throw Ale. It has a 16.67*1/6 (16.67%) chance of dropping from the Tavernkeep NPC upon his death.
Its best modifier is Unreal. This is a modifier usually exclusive to ranged weapons. Since the Ale Tosser is considered a throwing weapon on

 Console, it receives stat bonuses from Fossil armor and Ninja armor but is unaffected by ranged-specific bonuses such as those from the Ranger Emblem.
Notes
[
]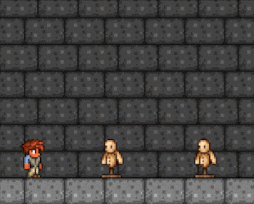 History
[
]
 Desktop version

 Console version

 Switch version

 Mobile version