The
Chlorophyte Claymore
is a 
Hard Mode
 melee weapon. It resembles a green sword with multiple spikes. When swung, a powerful green orb which can hit multiple enemies is fired. The orb is affected by gravity, and upon impact explodes like a glass ball. In a melee fight this is very useful since an enemy can be hit twice, once with the green orb, and once with the sword itself.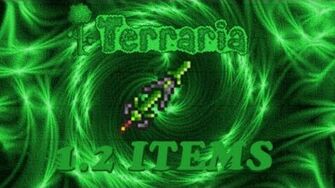 Trivia
The orb shot from Chlorophyte Claymore isn't fired every time you swing. Like swords releasing projectiles, it has a cooldown upon each orb.
It seems to act as a weaker version of the Christmas Tree Sword.
Increasing your melee attack speed also increases the speed and range of the projectile.
Update Info
Damage increased from 65 to 75.
Gallery