This item is found only in the Desktop and Console version(s) of Terraria.
The GPS is an accessory that is crafted at a Tinkerer's Workshop from the Compass, and either a Gold or Platinum Watch, and a Depth Meter. It combines the functions of all three of these accessories, showing your distance east or west from the center of the map, how deep you are, and the time to the minute. This information is displayed on the left side of the screen, under the buffs bar.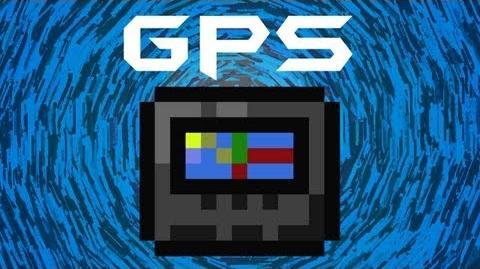 The GPS is useful when exploring or building, as it allows the player to get their bearings at any time, and is thus invaluable when adventuring in the Underworld or looking for Floating Islands, as well as making memos of the coordinates of a point of interest to visit later.
Although it provides no statistical advantage in combat, it can be reforged to add a small offensive or defensive bonus, and it has some use when fighting most bosses by determining the time left before they despawn or, during air battles, to avoid going too high and risk encountering deadly Wyverns.
Tips
Since the GPS has no practical use in fighting, defence, ect, the player can put the GPS on the Vanity slot on their accessories. The player can then switch out out one of their accessories, use the GPS to find out what data they need, and then put it back in the Vanity slot. The GPS does not visibly show on the player when in the Vanity slot.
Update Info
Community content is available under
CC-BY-SA
unless otherwise noted.