A
Hellevator
(or Hellvator) is a continuous, often straight "mine shaft" allowing a character to "fall" all the way from the surface to
The Underworld
uninterrupted. This allows fast access to all layers. A hellevator can sometimes be annoying because of the random pools of water and lava you might dig into. To avoid this, place foreground walls, kind of like the foreground walls of the natural dug one, in the lava or water, then drain the liquid inside using buckets.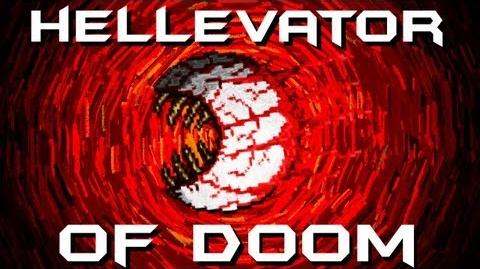 Construction
The Hellevator is not often built all at once. Generally, it is slowly built down through the Layers as the character(s) progress the game as a means to get ores and treasures. They are typically 2 or 3 blocks wide with many horizontal tunnels branching from them.
Recommendations
Catchers
If rope is not used, one of the following options is available:
Tips
The Slime Mount is useful as it falls much faster.
Community content is available under
CC-BY-SA
unless otherwise noted.