The
Invisibility Potion
turns the player invisible for 2 minutes, although equipped
armor
remains visible. The Invisibility Potion does not make you invisible to
monsters
which makes it useless in solo play. This makes its sole use to be in PvP servers to avoid other players, however, the potion is banned on most PvP servers.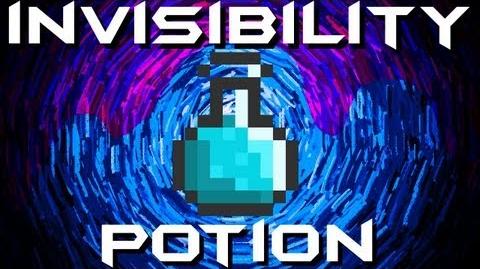 Notes
Whilst wearing the Familiar Clothes you will be rendered invisible regardless of the armor underneath.
Often, a server will ban invisibility potions because it can give a player an unfair advantage over the other players, e.g. when someone is giving someone else an item, the invisible player could stand directly between them and successfully steal the item.
Although, the item suggests invisibility it only works while wearing Familiar Clothes, while wearing any armor it shows the armor but not the player inside. (head and hands)
Even whilst wearing the Familiar Clothes, if a player has Demon Wings or Angel Wings equipped, those will still be visible.

As of 1.2.3, accessories can be toggled off, so this is no longer a problem.
Update Info
Community content is available under
CC-BY-SA
unless otherwise noted.