Quad-Barrel Shotgun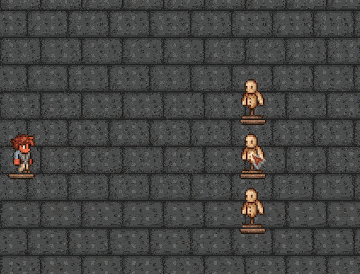 The Quad-Barrel Shotgun is a pre-Hardmode gun that can be purchased for 35 from the Arms Dealer when he is spoken to in a Graveyard, and Skeletron has been defeated.
It fires a spread of six / four bullets at a 45-degree angle while having twice the spread of the Shotgun. This spread is very substantial and it is difficult to aim without being right next to a foe due to its unreliable spread variation. However, it can be used against groups of enemies and can reliably hit bosses and bigger enemies.
Its best modifier is Unreal.
Tips
[
]
This weapon can be devastating early on, capable of one-shotting Crimson and Corruption enemies at close range. However, due to the wide spread of bullets, it is only viable at very close range. For those wanting a shotgun with less spread, see the Boomstick, a chest reward found in the jungle.
It is very useful against very large enemies like King Slime, as larger hitboxes allow more shots to land.
Trivia
[
]
The Quad-Barrel Shotgun is a reference to the 1979 American science fantasy horror film Phantasm.[1] It may have also been based on the Lancaster Quad-Barrel Shotgun.
Despite its lower rarity color and stats compared to the Hardmode Shotgun (apart from the spread), the Quad-Barrel Shotgun has a higher buy and sell price (

35

/

7

compared to

25

/

5

).
The Quad-Barrel Shotgun is one of eleven guns in Terraria to share its name with a type of real gun, the others being the Uzi, Shotgun, Sniper Rifle, Revolver, Chain Gun, Flintlock Pistol, Tactical Shotgun, Musket, Handgun and the Red Ryder.
History
[
]
 Desktop version
Desktop 1.4.1:

Damage decreased from 24 to 17.
Projectile number increased from 4 to 6.
Use time increased from 45 to 55.
Can now only be bought after Skeletron is defeated.

 Console version

 Mobile version
References
[
]