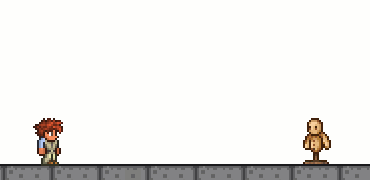 The Red Ryder is a gun dropped from Presents obtained during Christmas, with a 0.643% chance in pre-Hardmode and 0.56% chance in Hardmode. It is similar to the Musket, although it does less damage. Its low speed and damage make it a very low-tier gun. However, it can potentially be obtained very early in the game, is better than most early-game bows, and it fulfills the criteria for the Arms Dealer to move in, making it an exceptional starting weapon.
Its best modifier is Unreal.
Trivia
[
]
It is a reference to the Red Ryder BB Gun. The gun is also referenced in the 1983 American Christmas comedy film A Christmas Story, hence the tooltip, which refers to a phrase often shouted in the story: "You'll shoot your eye out!"
The Red Ryder is one of eleven guns in Terraria to share its name with a real gun, the others being the Uzi, Shotgun, Sniper Rifle, Revolver, Chain Gun, Flintlock Pistol, Tactical Shotgun, Musket, Handgun and the Quad-Barrel Shotgun.
History
[
]
 Desktop version

 Console version

 Nintendo Switch version

 Mobile version