Release Lantern



Projectile created
Lantern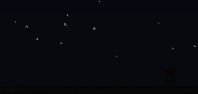 The Release Lantern is a consumable light source sold by the Party Girl for 1 each during a Lantern Night. It resembles the lanterns seen in the background of this event.
When used, it releases a lantern that will float up into the air, and then disappear after 16 seconds.
Trivia
[
]
Sky lanterns (traditional Chinese: 天燈, simplified Chinese: 天灯) are small hot air balloons made of paper, with a source of fire affixed at the bottom. In Asia and elsewhere around the world, sky lanterns have been traditionally made for centuries, to be launched for play or as part of long-established festivities.
History
[
]
 Desktop version

 Console version

 Mobile version
References
[
]