Resonance Scepter
Projectile created
Royal Resonance
Not to be confused with the
Royal Scepter
, a vanity accessory sold by the Princess.
The Resonance Scepter is a Hardmode, post-Plantera staff which has a 12.5*1/8 (12.5%) chance of dropping from the Princess NPC. When used, it creates glowing pink circles at the cursor's location, which expand and then collapse into sparkles over the course of about 1 second. Rapid damage is dealt to any enemies within the circles throughout the animation, and they are knocked back away from the caster. It is not possible to summon the circles through blocks. The scepter in the player's hand also sparkles while it is used, emitting pink light.
Its best modifier is Mythical.
Notes
[
]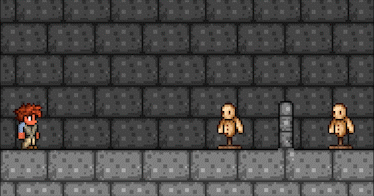 Tips
[
]
Trivia
[
]
History
[
]
 Desktop version