Sapphire Staff

Projectile created
Sapphire Bolt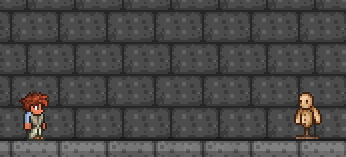 The Sapphire Staff is a magic weapon that can be acquired early on in the game. It is the third-weakest gem staff, and the most powerful gem staff which cannot autofire.
Its best modifier is Mythical.
Crafting
[
]
Recipes
[
]
Result
Ingredients
Crafting station
Sapphire Staff
Iron Anvil
or
Lead Anvil
Notes
[
]
History
[
]
 Desktop version
Desktop 1.2.4.1: Fixed a bug where the Sapphire Staff would require Silver Ore instead of Silver Bars.

 Console version

 Nintendo Switch version

 Mobile version