Snapthorn

| | |
| --- | --- |
| Buff | Jungle's Fury |
| Buff tooltip | Melee speed is increased |
| Duration | 3 seconds |
Projectile created
Snapthorn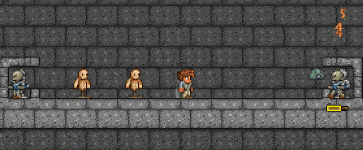 The Snapthorn is a pre-Hardmode whip crafted out of Jungle materials.
Like most other whips, it causes minions to focus on the last-struck enemy and briefly increases their damage against all targets that it strikes. When striking an enemy, it will grant the Jungle's Fury buff, increasing attack speed by 20% for 3 seconds, and the buff duration can be refreshed by hitting enemies continuously. It also inflicts the Poisoned debuff on enemies for 4 seconds.
Its best modifier is Legendary.
Crafting
[
]
Recipes
[
]
Tips
[
]
History
[
]

 PC version

 Mobile version
Template:Master Template Weapons/content'"`UNIQ--item-940--QINU`"'