Tentacle Spike

Projectile created
Tentacle Spike

 Obtained from

 Classic

 Expert

 Master
Entity
Qty.
Rate
Blood Crawler Blood Crawler
1
0.19%
Blood Crawler

(On Wall)

 Blood Crawler

(On Wall)

1
0.19%
Crimera Crimera
1
0.19%
Devourer Devourer
1
0.19%
Eater of Souls Eater of Souls
1
0.19%
Face Monster Face Monster
1
0.19%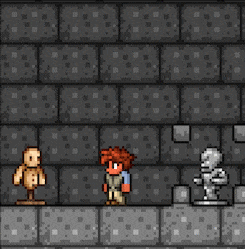 The Tentacle Spike is a pre-Hardmode melee weapon dropped by the Eater of Souls, Devourer, Crimera, Face Monster, and Blood Crawler with a 0.19*1/525 (0.19%) chance. On The Constant seed, the drop chance is increased to a 1*1/100 (1%) chance.
Similarly to the Daybreak, the Tentacle Spike embeds the Tentacle Spike projectile into an enemy on a hit, each dealing 3 damage every second. These spikes last for 9 seconds, and can stack up to 5 times on each target, leading to a total of 15 damage every second with all spikes embedded.
Its best modifier is Legendary.
Trivia
[
]
See also
[
]
History
[
]
 Desktop version