Main Categories
1.2.3_feb_spoilers - February 7th, 2014
Hey Terraria Wikians! If you didn't already know, Redigit released some more spoilers and said the update will be out in the next 2 weeks!
For the whole discussion, see the TOnline Thread.
Hardmode getting a rebalance - January 24th, 2014
Redigit: "Good day Terrarians, I have decided that I will be taking at look at hardmode and rebalancing a lot of things. If you have any suggestions or gripes, now is the time to voice them! Finally, a free spoiler for everyone... For those of you who may have missed it, you can now dye wings as well as wear them in the social slot.
See the whole thread at Tonline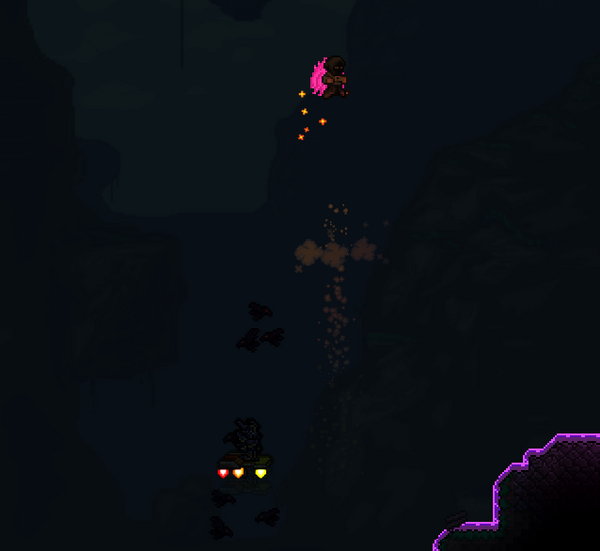 Some 1.2.3 Teaser Images from TOnline. Enjoy!
(Icons are subject to change as they are WIP)
The changelog for 1.2.3 is at 74 lines and counting.
Good day, Terrarians!!!
Last week, Mr Rudi from Engine Software gave the community a fantastic update on progress to-date in regards to the porting of 1.2 to Xbox and PS3. Today, he teases us again with a few screens of the port in action! These screens are available on Engine's FB page as well!
Again, the current anticipated launch is "early 2014". Stay tuned for further updates from Engine and 505 Games.
(A reminder that Mobile Terraria is being developed by CodeGlue - so that is not and cannot be addressed here.)
See the conversation at TOnline.
Gallery
Social
Recent User Blog Posts
Create blog post
Blogs
Today, I started an all magic run. What this means is that I will not be able to use any weapons that aren't magic. I won't be banning myself from us…

Read more >
See more >
Affiliates
Non-Terraria Affiliates
Community content is available under
CC-BY-SA
unless otherwise noted.