Topaz Staff

Projectile created
Topaz Bolt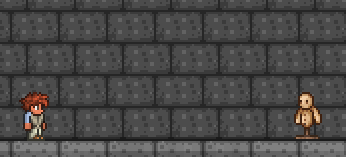 The Topaz Staff is an early pre-Hardmode magic weapon. It shoots a single, non-piercing bolt.
Its best modifier is either Masterful for mana conservation or Godly/Demonic for higher damage output. It cannot get the Mythical modifier due to its low mana cost.
Crafting
[
]
Recipes
[
]
Notes
[
]
History
[
]
 Desktop version
Desktop 1.2.3:

Damage decreased.
Mana use increased.
Bug fixed where projectile hit enemy more than once.

 Console version

 Nintendo Switch version

 Mobile version