User:Breathlessblizzard
Self-professed WikiGnome
Helpful links:
My talk page, if you've got something to ask/discuss
My sandbox, so I don't have to keep typing in the link
My to-dos (or anyone else's)
[
edit
|
edit source
]
A lot of the newly-craftable

background walls are missing the itemID auto=#### in their infoboxes. This needs to be added, as it's pretty critical info for builders who use inventory editors.
I'm going to add Bestiary icons to this once I learn how the formatting works.
Move all old flail animations to File:Flailname (demo) (old).gif
Upload new flail animations, in the style of File:Sunfury_(demo).gif. They must show the flail being dropped and held on the floor.
Edit all pages so they have both animations.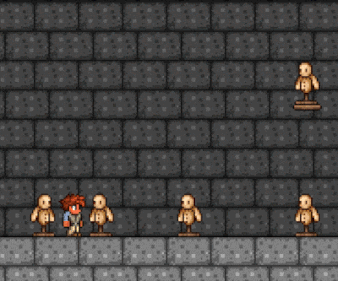 Furniture pages that need to be fixed:
✓ Formatting on this is borked. Thank you Philo04!