Hello Terrarians! Welcome to the fifty-ninth issue of The Terrarian Bugle! There is only one small PC spoiler, so we'll be blowing through that section! Afterwards, we'll go through the weekly events and then continue our new series, a complete showcasing of Khaios's builds!
News & Spoilers
Brief synopsis of the following articles:
Spoilers
PC
As seen recently on the Official Terraria Twitter, there is a new spoiler for the 1.3.1 "Mechanical" update!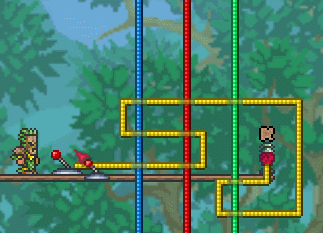 Any thoughts?
Weekly Events
Poll of the week
This poll is based on what your favorite Moon Lord drop is, enjoy!
Creation/Pixel art of the Week
This week we have one submission! It is Koburo's awesome castle base!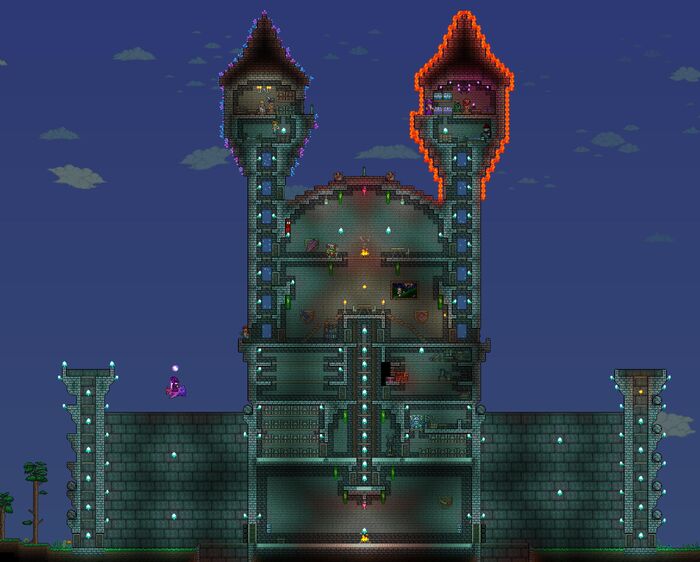 Weekly Special
This week will be the third part of the latest series; a showcasing of Khaios's builds!
Due to the images' immense size, I am going to direct you to the below links so that you can view them properly.
What do you think of these builds?
Announcements and Shoutouts
Announcements
There is an extremely important discussion regarding the potential reversal of the individual page project. Be sure to have a look!
There is a blog regarding changes to the category system, so be sure to check it out!
Want to show off your Terraria art? go here and post your creations!
Shoutouts
Outro
Hey guys, I hope you enjoyed the fifty-ninth issue of The Terrarian Bugle. Remember, if you have any ideas whatsoever, just let me know at my page and I'll see if I can add it in. If you want your creation in next week's Creation/Pixel art section just hit me up at my talk page or talk to me in the live chat.
Thanks for reading, guys! Let me know what you think in the comments below.
Have a nice week and I'll see you next weekend. :D
Bugle Updates
Credits
-Thanks to TerrariamcSwaggins for helping with typos and grammatical errors.
Community content is available under
CC-BY-SA
unless otherwise noted.