Hello Terrarians! Welcome to the fifty-second issue of The Terrarian Bugle! Today we have an immense array of great news, so enjoy all that! Following that, we'll conduct our normal weekly events, and then continue our current, exciting series: a complete showcasing of Ajidot's amazing Terraria fan art!
News & Spoilers
Brief synopsis of the following articles:
1.3 news
Otherworld spoiler image.
Mobile spoiler trailer & news.
1.3 streaming information.
Mac/Linux edition of Terraria news.
Spoilers
PC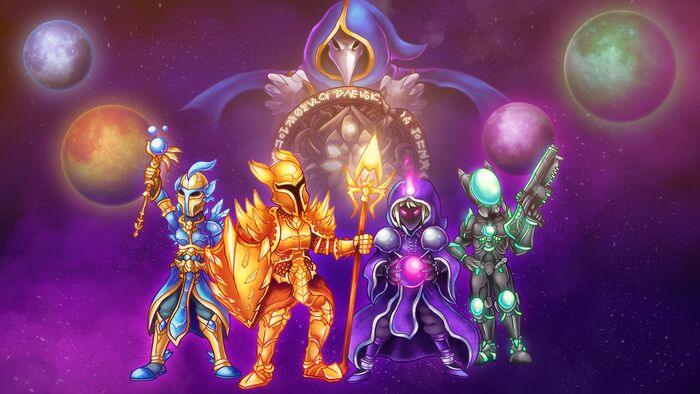 The 1.3 trailer for Terraria has been officially released! Yrimir created it, so all credit for the trailer itself goes to him. Enjoy~!
"In an age of Darkness & a time of Evil...when the world needed a Hero...they got - you. With an array of new weapons, functionality, facelifts, and features at your disposal - will you be up to the challenges posed by the new foes in your path...as well as some old enemies that have learned some new tricks? In a week's time, all shall be made clear!"
The following is a short breakdown, written by Squazzil, of some of the more mind-blowing additions to the update revealed in the trailer, not including the obvious things like all the new block types, armors, enemies, etc. With 800 new items coming in this update, there is a lot to be hyped about! What new additions are you most excited about? Comment below!
Possible biome-specific crates when fishing.
Dyeable pets, mounts, minions, grappling hooks and more.
Awesome new weapons including the Meowmere(sword),various Yo-Yos(such as the Hel-Fire and the Terrarian), Phantasm(bow), Daybreak(spear), Solar Eruption(Flail), and a major upgrade to the Star Fury - the Star Wrath.
Amazing new mounts including a Duke Fishron mount.
Potential to have more than one pet or minion out at once.
Revamped Pirate Invasion which includes a flying pirate ship.
New Solar Eclipse enemies.
You can now fight while on a mount.
All new Martian Madness event.
All new "Pillar" boss that has 4 different instances, each battle matching up with the four new endgame armor sets.
"Camera Mode" to allow easy screen captures of large structures and builds.
Steam Achievements, and more integration with Steam for easier multiplayer action
New Expert Mode.
Portal Gun. 'Nuff said.
In addition to this brief breakdown, there is also a more comprehensive breakdown of the trailer on TCF that I would encourage you all to check out. Here's the link~!
In addition to the release of the official trailer, the 1.3 changelog is now available for all to see! Due to how massive it is, I will not be posting here. Go over here to check it out!
Mobile
505 Games has just recently released the spoiler trailer for 1.2.3 and 1.2.4! Enjoy!
They state:
"Hello Terrarians!
By now, some of you will have picked up on the news release we gave out at E3 around Mobile Terraria adding 1.2.3 & 1.2.4 content in the coming months. We are here today to confirm that this is absolutely the plan - and we hope to have it in your hands during Q3 2015!
This will include Minecarts, Fishing, and everything else that will get Mobile Terraria up to date - well, until 1.3 launches at least...but that's a different story.
To help get you ready for this huge release, we have a little video to share with you! Please note that all of this is still VERY MUCH under development and testing - so pardon any rough edges. These are all things that we are still working towards - but we did not want you guys to have to wait any longer to have a glimpse. :)"
Terraria: Otherworld
Loki has yet again published another exciting Otherworld spoiler!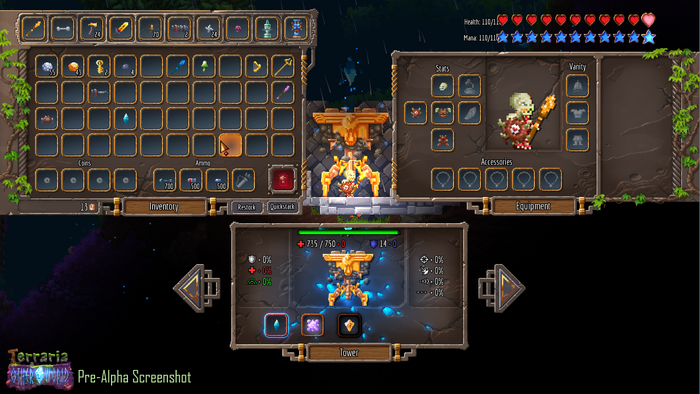 He states:
"Feast your eyes upon a bit more of our User Interface - this time giving you a small taste for one way in which you can customize your Towers as you struggle headlong in to your attempts to push back against the Corruption. Tower of Power? Tower of Terror? The choice is yours...."
News
Terraria 1.3 Streams Galore! - June 28th
Along with the streams by Hero, Pedguin, and Ox33, PC Gamer will be hosting a streaming event for the release of 1.3!
You can find the schedule and the links to the idividual streams here!
Loki states:
"Happy Terraria 1.3 Launch Eve Terrarians!
In order to help you survive the last few hours until you have your hands on this amazing update, we have partnered with a whole host of Live Streaming individuals and groups - each of which will be playing various aspects of Terraria 1.3 for your advance viewing pleasure. This will all take place tomorrow - June 29th, 2015. Of course, if you would rather be surprised - well, then you may want to isolate yourself in a quiet place...maybe with a nice book...for the next 24-48 hours or so. ;)
The centerpiece of tomorrow's streaming extravaganza will be a streaming event hosted by PC Gamer from 5pm-8pm EST! As many members of the Re-Logic team as possible plan to be in attendance at the PC Gamer event - and we will be making appearances at other streams throughout the day as well."
Mac & Linux Update - June 23rd
We finally have some news regarding the Max/Linux version of Terraria!
Loki states:
"We do want to give our Mac and Linux Terrarians a quick update as well. Based upon current status and planning, the plan is that Mac/Linux will launch shortly after 1.3 - aiming for a launch within the month of July. This is being done to ensure the most stable Mac/Linux builds possible so that everyone has the best experience that we can provide.
Of course, we will do everything possible to make this time window as small as we can. We absolutely want the Terraria 1.3 goodness in the hands of our Mac and Linux folks ASAP! Stay tuned."
Weekly Events
Poll of the week
This poll is based on how excited you are for 1.3, enjoy!
Creation/Pixel art of the Week
This week we have one submission! It is DG-VR's massive spaceship, which has a great usage of material to give it a streamlined, futuristic look.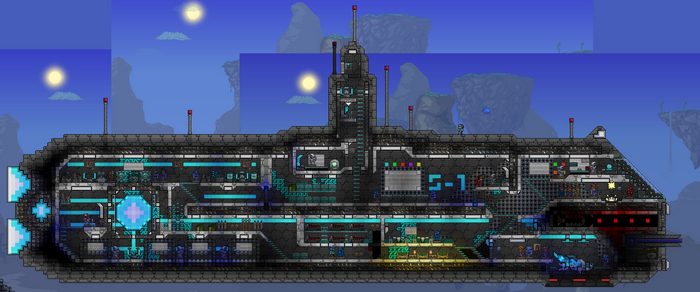 Weekly Special
This week will be the next part of our latest series; a complete showcasing of Ajidot's awesome Terraria fan art! Welcome to part seven!
This week will feature a comic! Enjoy!
(Keep in mind that the style is supposed to be simple.)
Your opinion part seven of this series?
Announcements and Shoutouts
Announcements
There is a discussion currently ongoing regarding fixes to the category system.
There is also an extremely important discussion regarding the potential reversal of the individual page project. Be sure to have a look!
A discussion regarding the addition of more information to the infoboxes is currently in progress, be sure to have a look!
Shoutouts
Interested in contributing to the wiki for 1.3? Be sure to have a look here for some helpful tips!
Looking for an interesting theory on how Terraria may have happened? Look no further!
Outro
Hey guys, I hope you enjoyed the fifty-second issue of The Terrarian Bugle. Remember, if you have any ideas whatsoever, just let me know at my talk page and I'll see if I can add it in. If you want your creation in next week's Creation/Pixel art section just hit me up at my talk page or talk to me in the live chat.
Thanks for reading, guys! Let me know what you think in the comments below.
Have a nice weekend and I'll see you next week. :D
Bugle Updates
Credits
Community content is available under
CC-BY-SA
unless otherwise noted.