Weather Pain

Projectile created
Hurtnado


 Obtained from

 Classic

 Expert

 Master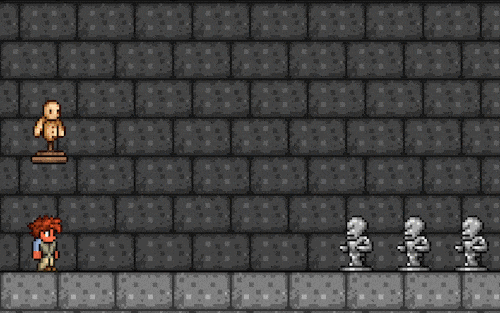 The Weather Pain is a pre-Hardmode magic weapon which casts a Hurtnado upon use, a small tornado projectile that vanishes after a short time. The Hurtnado homes in on nearby enemies and stays latched onto them for a few seconds, dealing consistent damage. It bounces off blocks, pierces enemies up to 12 times, and ignores up to 10 points of an enemy's defense. The Weather Pain is dropped by the Deerclops with a 25*1/4 (25%) chance.
Its best modifier is Mythical.
Tips
[
]
Only one Hurtnado can be active at a time, hence a second magic weapon should be ready to use while the Hurtnado is active.
Due to its constant damage output, the Weather Pain is quite effective against pre-Hardmode worm enemies.
Trivia
[
]
It could be considered a pre-Hardmode variant of the Razorblade Typhoon.
The name Weather Pain is a play of words on weather vane and pain.
In real life, weather pains are joint pains caused by changes in atmospheric pressure or humidity.
It has the same use sound as the Nimbus Rod, fitting both weapons' storm-based nature.
The tooltip is a reference to Walter's examination quote for the Weather Pain in Don't Starve Together.
See also
[
]
History
[
]
 Desktop version
Desktop 1.4.3.2:

Increased duration of the projectile by 50%.
Increased pierce count from 10 to 12.
Increased velocity of the projectile from 7 to 8.