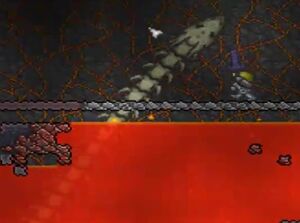 Burrowing monsters can move through any block and are immune to lava and hot blocks. Their attacks are hard to avoid in tight spaces. Burrowing monsters are usually heralded by an a sound like a piece of plastic dragged across rough concrete.
Current burrowing monsters:

The only known burrowing boss monster in the game is the Eater of Worlds.